Bon'Knit
Bonita   +    Knit
Beautiful in Portuguese  +  Hand-crafted fabric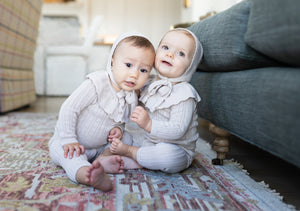 Mother-Daughter Duo
Following the birth of her first born in 2015, Rivka and her mother Dona Sarah had a difficult time finding heirloom apparel—special knitted keepsakes that could be passed down through the generations of their family. And so, they set out to create Bon'Knit.
Our Collections
We design children's clothing made of the finest quality, by combining time-honored knitting traditions with contemporary styles and patterns. Our beautiful knits are made with the softest, most irresistible fabrics in modern silhouettes that simultaneously offer a sense of comfort and durability. They are handcrafted with love for infants, toddlers, and young children.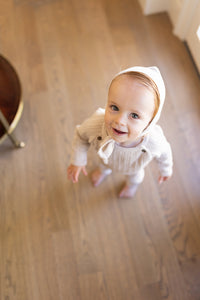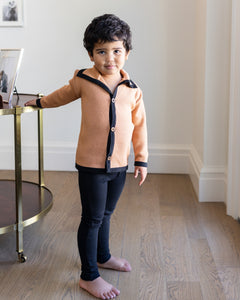 Honoring Brazil
Our pieces are created by women in Sao Paulo, Brazil. Rivka and Dona Sarah have special ties to Sao Paulo as it is their birthplace and where family lives. With Rivka in Brooklyn, NY, Dona Sarah runs production out of Brazil and holds personal connection as one of Bon'Knit most important values. Each woman who works for the company is an artisan Dona Sarah has met at a local market, fabric store, or through friends.